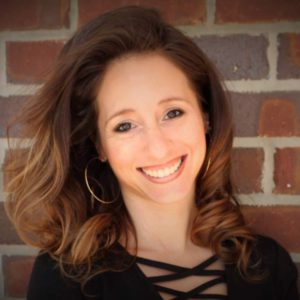 Originally from Los Angeles, Kim-Alexandra Cloud graduated from P.A.P.T. "Performing Arts Physical Therapy", which is the first Pilates school and center in Southern California specializing in "Performing Arts Therapy" using the Pilates method as a recognized therapy under health insurance. Under Dr. Melinda Bryan (Director, Doctor of PT and Master Pilates Teacher Trainer) and after more than 650 hours of Joseph Hubertus Pilates "Body Conditioning Method", Alexandra receives her Pilates Teacher Certificate in 2004.
Alexandra works closely with physiotherapists and teaches the method to many Hollywood artists and celebrities, Broadway performers and professional sportsmen as well as people of all ages with difficulties such as Parkinson's, fibromyalgia etc.
In 2005, Alexandra falls in love with a Frenchman who takes her to the south of France where she joins the first studio of France "Studio Pilates de Cannes" Cristiane Domenici (Director, artiste choreograph, ballerina and Master Pilates Teacher Trainer). Cristiane trains her in the technique of "Pre-Pilates" by Alan Herdman, she will continue on to train in the technique of "Thera-Pilates Osteoporosis" by Sherri Betz, PT and Pole Star Educator.
Alexandra's students include the dancers of the Rosella Hightower School of Dance, the artists during the Cannes Film Festival and she will be asked in Monaco to teach on yachts. Alexandra, an intuitive teacher, is passionate about the Pilates method, she sees the spectacular results of this method that improves the quality of people's life's, their posture and transforms their physique into a strengthened, elongated, sculpted and pain free body. Alexandra always aims to provide a high caliber result and continues to study under the greatest of the method, such as Peter Fiasca, Jay Grimes, Kathryn Ross Nash, just to name a few.
After 4 years in France, Alexandra returns to the United States, this time in Texas to develop the "Mind Body Studio" in a wellness, sports complex center of 10000 square feet "The Institute for Healthy Living". A "green" concept structure that has received the certificate of "Leadership in Energy and Environment Design, LEED". Alexandra is successful in developing the Pilates studio with innovative classes. She participates in numerous galas, auctions and "Health Fairs" and makes Pilates known by helping many people find well-being with a healthy, balanced physical body. She will be the advocate and presenter of the method at the "Good Shepherd Hospital". 
Alexandra continues with a "Personal Training" certificate at "Cooper Institute Dallas" to expand her knowledge in helping people lose weight.
From an early age, Alexandra recognizes the importance of body movement and feels the stagnation of energies, that the body "speaks", her first class was yoga at 15 years old. She realizes the parallelism of this ancestral practice and the study Joseph Pilates did to develop his method, this spiritual practice "mind, body and soul" continues to nourish her. In fact, she proceeds with a 200-hour yoga teacher training to continue to provide the best for her students at every stage of their lives. She specializes in yoga and Pilates techniques to accompany seniors as well as Pre- and Post-natal.
Alexandra likes to go on a spiritual retreat's (fasting, detox, vegetarian, vegan, silence, meditation). When she is in the United States, she participates at the "Siddhayatan" center with Master Acharya Shree Yogesh and learns "PTSD Healing" (Post Traumatic Stress) techniques, she is part of the "East Texas anti–sex trafficking, drug and alcohol-free Youth" team.
Alexandra and her husband return's to France in 2013, in the 'Gulf of Saint-Tropez. This time she develops her at home business and collaborates with several tourism companies and is known among the most elite vacationers, she teaches on their yachts, and at their villas. She also creates Yoga & Pilates Paddle board "SUP" classes. Alexandra, curious by nature, has a drive to understand the meaning of life, to follow the expression of her soul, to learn to listen to her heart, to be true to herself, therefore she can give authentically and humbly in the world and this is seen through her work with her students.
Since 2018, she a mother to a beautiful little girl named Carina Solange. Throughout her pregnancy she continues to bring movement to her body. Alexandra develops Yoga & Pilates Pre-Natal/Post-Natal classes in the Gulf of Saint-Tropez as she discovers a newfound passion and deep respect for the female body carrying life. She feels like "Wonder Woman.". She then searches for different possibilities of birthing plan and discovers the "Naitre enchantes" method by Magalie Dieux, a birth without epidural, through vibrational sounds, "Adjusted Vocal Expression". She also discovers the "Hypnobirthing" Mongan method, for a natural and mindful birth. Conquered by these methods, she seeks health professionals who will cooperate and understand the need that many women want to remain actress of their birth in all terms. Alexandra collaborates with health professionals (obstetrician gynecologist, physiotherapist, osteopath, midwife, doctors…)
Naturally, Alexandra applies her Post-Natal knowledge and training and she then develops a "Fit Mom and Baby" class and a "Fit 5K Stroller Stride" concept where moms get back in shape smoothly while strolling their brand-new babies!  
New and improved mom bod, Alexandra shares her private and group classes between the Gulf of Saint-Tropez and the Alpes-Maritimes. She is thrilled to collaborate once again with Cristiane Domenici and plans to train in "Barre" and "Brazilian Bum Bum Lift" techniques on this new year 2021 to celebrate the wonderful female body in all its feminine curves!