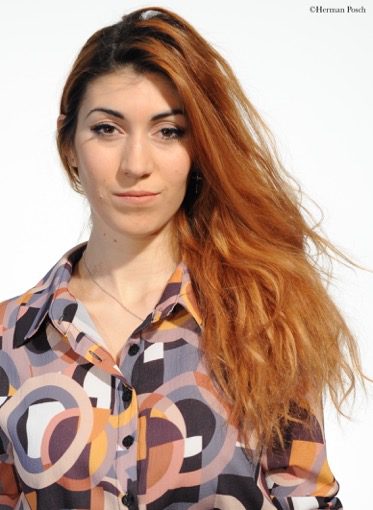 Giulia Insinna,
Italian born, Giulia Insinna is a professional dancer, choreographer assistant and GYROTONIC® Trainer.
She began her dance studies from a very young age in Italy at the Balletto Teatro di Torino and then continued at the Balletto di Toscana and at the École Supérieure de Danse Rosella Hightower .
She started her career as professional dancer in various projects and Galas in Italy, then she pursued integrating ballet dance companies such as Stadt Theater Ulm and Moving Rhizoms in Germany , where she collaborated and performed works by internationally renowned choreographers.
She also participated as a performer in several artistic installations within the Museum and International festivals.
Her highly appreciated artistic and methodical qualities allow her to also undertake a career as choreographer's assistant where she was asked to collaborate for several theaters , among others Teatro San Carlo di Napoli, Theater Hagen, Pfalztheater and Mecklenburgisches Staatstheater in Germany, Princess Grace Dance Academy in Montecarlo , Cannes Jeune Ballet, etc.
During her career, she approached GYROTONIC® system where she discovered the benefits that this method brought to her body.
She decided to pursue GYROTONIC® training with Igor Abba in Turin and she became GYROTONIC® Trainer in 2019.
Having developed a great awareness of her body, she effectively applies her personal sensitivity and experience through this method by sharing it during her work with people.
She joined the Pilates Studio in Cannes in 2020.